Buying a carpet is not necessarily an easy task. There are a lot of considerations to take into account, and that is why we have formulated this carpet buying guide to help you pick the right carpet. Whether you are stuck on what you need to purchase alongside the carpet or what material is best suited for the intended purpose, our brilliant carpet buying guide will help you.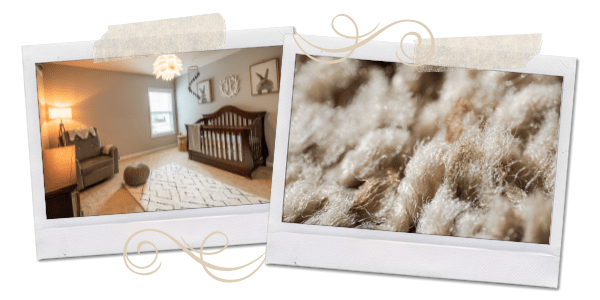 1.    Check the Durability
The first step to our carpet buying guide is checking the durability. It is important to check that the carpet will be suitable for the room and its intended use. There is nothing worse than a brand-new flooring that wears out in the first few months. Often the description of carpet aspects can cause confusion, which leads to mistake purchases. Here are some definitions to help you understand carpet descriptions.
Face Weight – Face weight is a standard measurement used when defining durability. The face weight is measured in ounces per square yard of carpet. The weight values can range from 200oz up to 800oz.
Total Weight – The total weight is the combined weight of both the face weight and the backing. A heavy carpet does not necessarily guarantee that it is of the highest quality therefore, it is worth considering other elements such as the pile type.
PAR Rating – PAR Rating stands for performance, appearance and retention. This 1-5 scale determines how long it will keep its appearance. The higher the PAR rating, the more likely it will retain its new look.
Density Rating – Carpet density is an important factor to consider when wanting to protect it from daily wear and tear. If you know the pile or face weight and the pile height, you will be able to work out the density. To calculate density, use this formula – 36 x pile weight in ounces) ÷ pile height in inches = carpet density in ounces per cubic yard.
Wear Rating – The wear rating is usually specific to the carpet supplier and is a subjective measure used to rate how long a carpet will last. Each carpet has a rating of 1-5.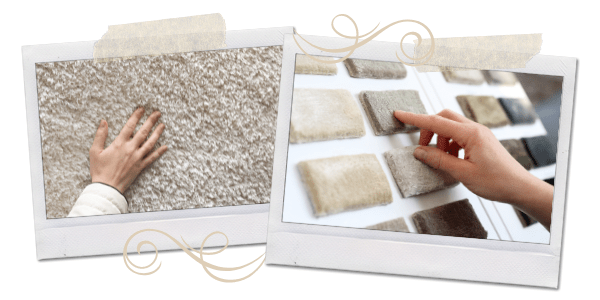 2.    Look at Material and Fibre
The material and fibre are important to get right, which is why it is the next step in our carpet buying guide. It is mainly associated with personal preference, however, it can have a real impact on just how long the carpet lasts. That is why it is worth exploring a variety of materials and fibres.
Nylon – Soft, durable, and resistant to stains and abrasions. This material can often last up to 12-15 years with the right care.
Polypropylene – Has great stain-resistant fibres which make it easy to clean, however, polypropylene can hold on to oils and soiling. This makes it collect dirt easily.
Polyester – Is non-allergenic and certain types are made from recycled plastic, making it an environmentally-friendly choice. The drawback is that it is vulnerable to flattening in high traffic areas.
Acrylic – Sometimes marketed as 'synthetic wool'. Acrylic can offer the same feel and appearance as wool. Although when compared to real wool, it does not compare to the higher durability of real wool especially in high traffic areas.
Wool – Is softer, more natural and longer-lasting than most other carpet materials/fibres. There are some wool and acrylic blends on the market that are more affordable than pure wool. There are also wool carpets that are made without chemicals or additives, which is good for those with allergies. A downfall of pure wool is that it is susceptible to stains. Natural wool can also be prone to damage from mould and mildew.
3.    Find the Right Underlay
The underlay is just as important as any other element of our carpet buying guide. It adds cushioning and an extra depth of comfort under your feet. A great quality underlay can also act as an insulator, noise barrier, shock absorber and can also help protect the condition of your floor. It is worth considering what type of underlay is best suited for your requirements. There are a few to take note of such as:
Polyurethane – This underlay is made from off-cuts or foam that has been recycled. It can come in a variety of thicknesses and densities to suit all floors and budgets.
Sponge Rubber – This underlay is synthetic. It can add a comfortable feel to your floor and it comes in a variety of thicknesses.
Crumb Rubber – This dense and durable underlay is ideal for use all around the home. It is great for heavy wear areas and can help maintain the look of your carpet.
Felt/Crumb Rubber Combination – Combining the two material types, this underlay is brilliantly resilient and adds a wonderful element of comfort.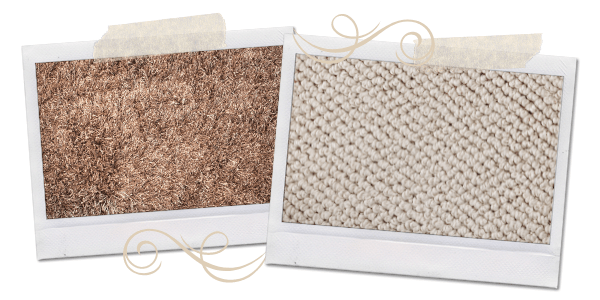 4.    Choose Your Design
The next part of our carpet buying guide looks at the aesthetics. There are many types of carpet out there on the market such as:
As well as the carpet types, you may want certain colours. That is when you should also consider dye types such as:
We Can Help
We hope you have found our buying guide helpful! Here at Winnens, we have extensive experience that allows us to deliver the best quality service. We have a brilliant variety of high-quality carpet stock to suit your needs. If you have any queries regarding sourcing your perfect carpet, please contact us. We are more than happy to help.