Such a lovely company from start to finish. Good value for money and very professional. The installation was faultless with Rod and he was so helpful and friendly. I really love the floor, it looks great. Thank you so much!
Can't fault them, the entire team and each individual we spoke to especially Talitha have been friendly, helpful and patient from the very beginning. We're over the moon with our flooring, it looks absolutely beautiful and have already had so many compliments and questions as to who had fit it for us. If we ever need something like this again we will 100% be coming back to yourselves and recommending you to friends/family. Taking another area of potential stress out of our first home purchase so thank you so much!
Wonderful product and great service from all the staff at Winnens. We chatted with and dealt with approximately 4 staff members from Winnens and without exception, they were all friendly, professional and very helpful. We purchased Amtico flooring for our kitchen/diner and Lounge. The product is exceptional. We were given suggestions and ideas and are so happy with our choices. Their fitter Chris, was an outstanding master of his trade, each cut and placement was impeccably made. With the links between different flooring being exceptional. We cannot believe how real the flooring looks and feels. We highly recommend visiting this shop for a quote. They are extremely competitive in their prices.
We have just had our lounge and dining room floor relaid with Karndean. Winnens provided an excellent service from start to finish, the fitter Ian was great, he laid the floor to perfection, nothing was too much trouble and he completed the task quicker than the time allotted. The finished product looks fantastic.
Nice people that provide a very good level of service. We changed our mind on the style of flooring and had multiple quotes. They were happy to oblige. We had to postpone installation 3 times because of building setbacks and after it was fitted they were happy to fix any issues. The floor looks fantastic. Really happy with the quality of workmen-ship and also the level of service offered by Winnens. Will definitely use again.
Many thanks. 
Thank you so much Aaron, Talitha and the team for accommodating the needs of our business with such professionalism and efficiency throughout our refit – a brilliant job very well done.
Thank you for all your help and support choosing our flooring, you were by far the most welcoming and helpful team we came accross.
Thank your for getting our floors in so promptly. We appreciate it is a busy time for you, but your efficiency and professionalism meant it was done much sooner than expected.
Chris, Ian and Rod were absolutely amazing. Professional, friendly, polite and pleasant. On top of that my floors look amazing. It was a lot of hard work for them but all done with a smile. Would thoroughly recommend this very hard working team. Thank you.
Have used Winnens a few times over the last few years, most recently this month. Always hugely impressive from advice in store to the fitting – a first class service from start to finish.
We had floor fitting from the troops!! They only employ quality fitters !! Top job.
I have used Winnens a couple of times now for various Karndean products. The Karndean Opus Collection on the stairs looks phenomenal, for which I have received many compliments! The Korlok in my lounge has provided extra insulation and soundproofing (dogs pitter patter much quieter), so happy with the products and the service and advice received was second to none, I would highly recommend. Thank you all at Winnens!!
We recently had Winnens to carpet the whole of our house and lay luxury vinyl in our bathroom. Aaron came to measure up and was so knowledgeable in helping us make the right decision in choosing our carpet and the luxury vinyl. As soon as I accepted the quote, my fitting date was booked in. The fitters turned up on time each day, were friendly, professional and nothing was too much trouble.
You can imagine the upheaval of everything in each room when carpeting a whole house, but they were so helpful and relaxed; nothing phased them. They were so helpful and their fitting skills were just brilliant. So very pleased with everything! It's transformed our home. I would definitely recommend Winnens to anyone!
I have just had fitted a Karndean floor in my hallway and study by your fitter James. 
I would like to bring to your attention something that perhaps you do not often receive which is a letter of praise about James.
Not only is James an excellent fitter but he is a nice, amiable young man who is polite to his customers. He informed both myself and my wife about what he aims to do not only in removing the carpet and the old tiles beneath but also about the fitting of the new Karndean flooring and how this will be done. He is actually taking you along his journey and keeping you fully informed at every stage. He is not only focused on his job but customer focused too. 
He is a very tidy workman even to picking bits of old tiles which had blown onto the garden. His workmanship is second to none and is very skillful at what he does. He is very precise and this is shown in the end result. I have had Karndean fitted in my breakfast room some years ago by another company and I can say the quality of James's work is unsurpassed. 
You have a very happy customer and whilst this is the first time that I have used Winnens, it will not be the last. I will be recommending your company to my friends and family.
Would you please pass on my thanks to James for an excellent job? His work could not be bettered. 
Great place to buy Karndean. Excellent fitting service.
Winnens recently installed Karndean flooring throughout the downstairs of my house. I could not be happier with the results. From the initial appointment where they provided me with great advice that resulted in me changing some plans for the better, the ordering process and the fitter who worked tirelessly to get the job done. I am really pleased we chose Winnens to do the job.
Great advice, great people, accommodating and professional. I would highly recommend.
My Karndean floor fitted yesterday looks absolutely fab. Lovely people to deal with, Chris was so polite and friendly, a true perfectionist. Would not go anywhere else for flooring. What more can I say but thank you so much.
Winnens have fitted Amtico basketweave flooring to our hallway and lounge. Every aspect of the service from Winnens, from initial consultation all the way through to delivery and fitting, has been excellent. In particular, fitters Chris and Ian took great care to achieve the perfect fit for our odd shaped rooms and we are bowled over by the results. There were some problems along the way – some areas of the concrete floor had crumbled away. Chris and Ian took it all in their stride and took care to thoroughly repair the floor before fitting the new flooring. We are delighted with our new floor, and highly recommend Winnens products and fitting services.
My floors look amazing. It was a lot of hard work for them but all done with a smile. Would thoroughly recommend this very hard working team. Thank you!
I would recommend Winnens! What a fantastic set up. I will buy again if the products become available.
I would recommend this company over and over again.
Brilliant communication, explains everything so well!
A fantastic finish, I never thought we could be so pleased with our floor, we absolutely love it!
Also very friendly and talented fitters.
Excellent service from start to finish and our fitter was lovely to have in the house and did such an excellent job. Thank you!
The quality of the workmanship was superb. They arrived at the agreed time, worked very hard to do the job to a very high standard and left the house immaculate. A very happy customer!
I have been using Winnens as a flooring supplier for my business for well over 7 years. The reception, service and support are always friendly, helpful and supportive. Great company to work with.
The service we received from the Winnens team, from the initial enquiry through to the laying of our Karndean flooring was truly exceptional. Special thanks to Chris, the guy who laid our flooring, really did a fantastic job.
Last week I had Karndean fitted on the whole downstairs. It looks fabulous and I am absolutely thrilled with it. From my first visit to the shop to the fitting the service has been first class. I had to change fitting dates a couple of times due to delays in the installation of my new kitchen but that was never an inconvenience to them and I would thoroughly recommend both the product and the company.
Thank you for your hard work over this week. We are so pleased with our floor. You are very skilled at what you do and take great pride in your work.
Thanks again! 
Absolutely incredible. Researched thoroughly before I decided on using Winnens.
I have a new house and wanted Amtico and carpet.
The service I received was fantastic, I changed my mind so many times about the style I wanted but Talitha was forever patient and always helpful.
My flooring has just gone in and I am so satisfied.
The Amtico is superb as is the carpet! Just so stunning and the quality of the workmanship and professionalism second to none!
Highly recommend! Thank you Winnens.
Just had a parquet Amtico floor fitted by these guys and they are pros. Great finish and a really nice bunch of people to deal with. They also did the floor for a very competitive price. Highly recommended.
An unbeatable company for choice, quality and service.
The team at Winnens have been a pleasure to work with, from the moment we walked into their elegant showroom. We were shown many samples of Karndean flooring, and options for different borders, etc.
When our Karndean kitchen floor was laid last week, it could not have been more beautiful, or perfectly installed. John and Ian, the fitters, worked hard and steadily until the job was finished.
As for the carpets, again, an enormous choice, and helpful assistance from the team as to suitable types for different rooms. The stairs and landing carpets were laid today, and they look fabulous. The quality of the carpet and the quality of the work is top-notch.
Working with Winnens has been so pleasant, with the helpful, polite team always answering email queries and telephone calls.
I recommend Winnens as a high-quality company, and one of best ever.
Very professional service and advice – would highly recommend Winnens!
Top Crowd. Sales staff helpful. Nice showroom. Efficient survey. Fitters Rod and Chris were great.
The floor is fab and makes the new kitchen looking $1m. Fitter Chris and Rod were the tops.
Excellent, absolutely first class service from placing the order , a home visit to measure up and finally the job being carried out. Everyone I dealt with from Talitha, Aaron ,Craig and Chris were very professional , polite , friendly and a pleasure to deal with.
A special mention must go to Chris, his workmanship and attention to detail was on another level.
We have used Winnens twice over the last 5 years and we would not hesitate to use them again and we have highly recommend them to friends and family.
Once again thank you for a superb job.
What can Winnens Flooring & Interiors Retailer help you with?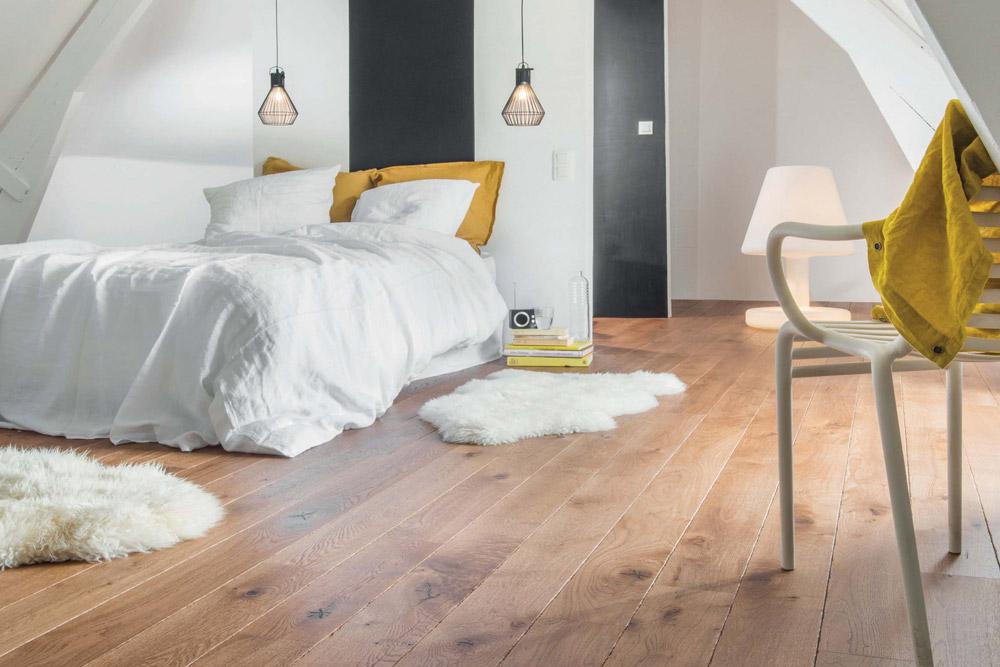 Flooring & Carpets
When it comes to flooring, we offer a diverse range of options to suit every taste and style. Whether you're seeking the timeless elegance of real wood flooring, the durability and versatility of luxury vinyl flooring, or the cosy comfort of carpets, including British Wool Carpets, we have you covered. Our collection from top brands including Amtico, Karndean, and Panaget, showcases the finest materials and craftmanship, ensuring that your flooring investment stands the test of time.
Textiles & Interiors
At Winnen's we understand that interiors are about more than just floors. That's why we also offer an extensive selection of textiles and interior accessories to add that perfect finishing touch to your space. Explore our range of wallpapers and curtains from renowned brands such as Harelquin and Beaumont or discover our selection of blinds that combine functionality and style. Whatever your vision may be, we have the products and expertise to help you bring your vision to life.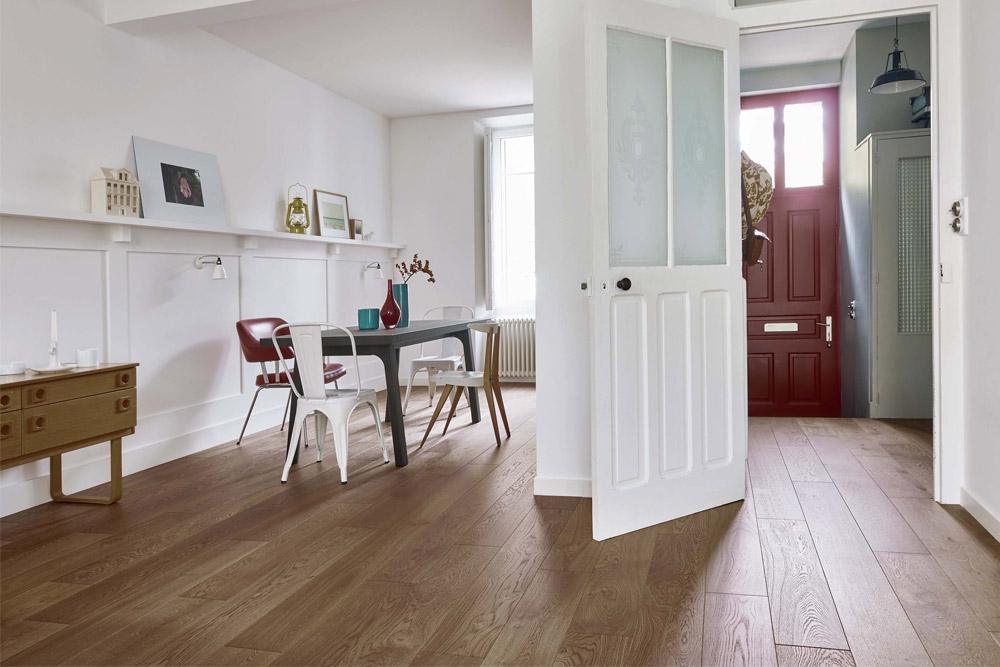 Environmentally Friendly
As a company, we are deeply committed to environmental responsibility. We actively seek out products that are sustainable and contribute to reducing our carbon footprint. We prioritise the use of materials that do not contain VOCs (Volatile Organic Compound) or other harmful chemicals, ensuring that your home remains a safe and healthy environment for you and your loved ones.
Talk to the experts at Gloucestershire based Winnens.
Feel free to give us a call, our friendly staff or always at the end of the phone ready to help.
Or simply fill in the form and we'll get back to you as soon as possible to give you a helping hand.
Cheltenham Showroom
18 Neptune Business Centre
Tewkesbury Road
Cheltenham
GL51 9FB
01242 521661
info@winnens.co.uk
Opening Hours
Monday | 9am-5pm
Tuesday | 9am-5pm
Wednesday | 9am-4pm
Thursday | 9am-4pm
Friday | 9am-5pm
Saturday | 10am-4pm
Sunday | Closed