Despite the similarities in appearance, luxury vinyl and real wood flooring have many differences. Hardwood is made from natural woods and vinyl flooring is manufactured using raw materials. This gives each of them different properties, with pros and cons, depending on what you are looking for.
In this blog we will explore the comparison of luxury vinyl flooring vs real wood flooring, and which is likely to be the best fit for your interior space.
Direct comparison between the properties of luxury vinyl and real wood flooring
Cost Comparison
As both flooring options have high-end finishes, this comes with a higher price tag than other materials. However, as both real wood flooring and luxury vinyl have long lifespans, it's a worthwhile investment for any interior space.
The Cost of Real Wood Flooring
On average, real wood flooring costs around £34 per square metre. However, the pricing can vary between £20-£80 per square metre depending on the type of wood you choose. Luxury options like teak, or mahogany can be upwards of £100 per square metre. Mid-range real wood flooring such as ash or beech come in at around £50 per square metre.
The Cost of Luxury Vinyl Flooring
Luxury vinyl flooring varies from anywhere between £15 per square metre up to £60 per square metre. This is largely down to the quality of the vinyl tiles you choose.
Maintenance
Another factor to consider when comparing the costs of real wood vs luxury vinyl, is the maintenance. While luxury vinyl has minimal maintenance costs, it does have a lifespan limitation of 25 years. Which may seem lengthy but when compared to real woods lifelong warranty, it's worth considering if the extra investment, even with the additional maintenance actually outweighs that of luxury vinyl.
Benefits of Luxury Vinyl Flooring
Durability
Luxury vinyl flooring is made of multiple layers of material, including a tough wear layer that resists scratches, dents, and stains. It is also water-resistant, making it a good choice for high-moisture areas such as kitchens and bathrooms.
Versatility
Available in a wide range of colours, patterns and textures, including options that mimic the look of real wood, stone and ceramic tile. This makes it a versatile option for almost any design scheme or aesthetic.
Easy Maintenance
Minimal maintenance is required for this flooring choice, making it popular amongst busy households. It can be swept, vacuumed, and mopped with a damp cloth to keep it looking clean and fresh.
Comfort
Luxury vinyl flooring is softer and more comfortable underfoot than other hard surface flooring options such as tile or laminate.
Cost-effective
It is also typically less expensive than other hard surface flooring options such as hardwood or natural stone. It is also easier and less expensive to install, often able to be installed over existing flooring without the need for extensive subfloor preparation.
Eco-Friendly
Many luxury vinyl flooring options are made with recycled materials and are recyclable themselves, making them an eco-friendly flooring choice.
Benefits of Real Wood Flooring
Timeless Beauty
Real wood flooring has a stunning, timeless look that can add warmth and character to any interior space. It has a natural, organic feel that can create a sense of luxury and sophistication.
Durability
High-quality hardwood flooring is extremely durable and long-lasting. With proper care and maintenance, it can last a lifetime, and can even be sanded and refinished multiple times to restore its original beauty.
Versatility
Available in a wide variety of species, grades, and finishes, real wood offers a variety of aesthetics. It can also be stained and finished to achieve a completely custom look that complements your home style.
Increased Home Value
Installing real wood flooring in your home can increase its overall value. It is a sought after feature among homebuyers and can help your home stand out in a competitive market.
Improved Indoor Air Quality
It does not trap dust, polled or other allergens – unlike carpet. This can help improve indoor air quality and reduce the risk of respiratory issues.
Sustainable
Many real wood flooring options are sourced from sustainable forests and are certified by the Forest Stewardship Council (FSC), ensuring that they are responsibly harvested and managed.
Luxury Vinyl Flooring Brands, available at Winnen's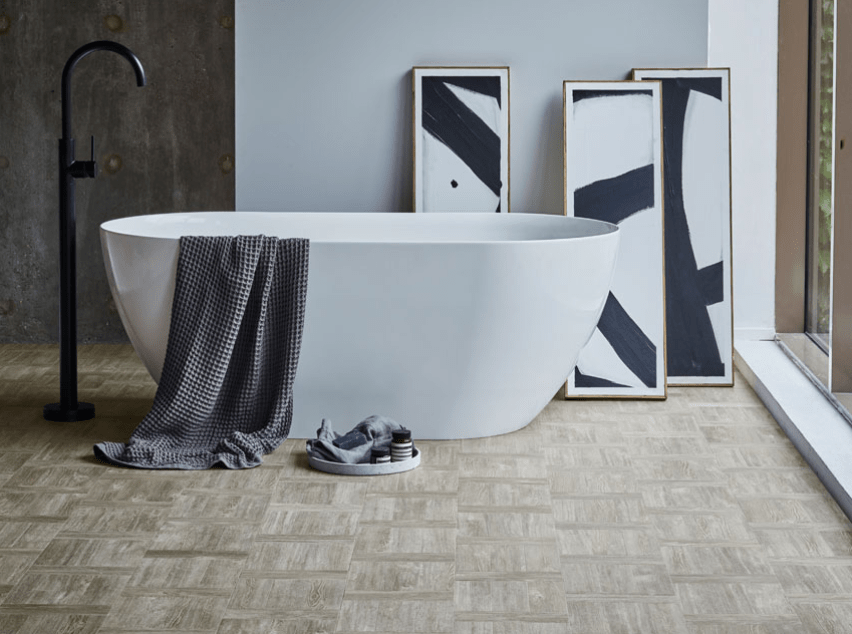 Real Wood Flooring Brands, available at Winnen's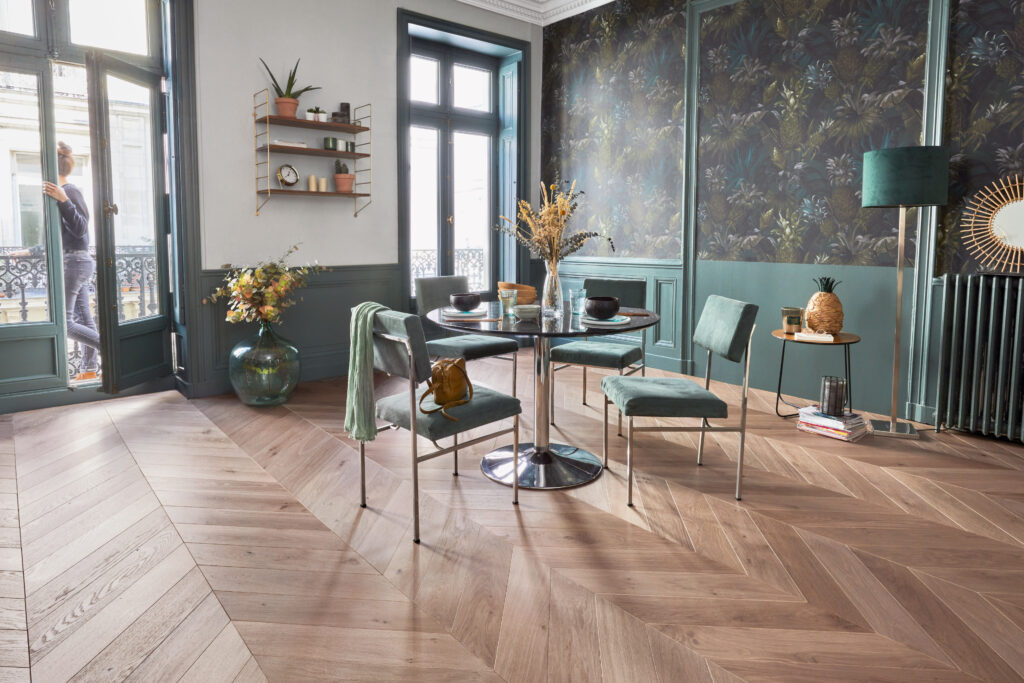 Conclusion, which is better?
Both real wood flooring and luxury vinyl have strong reasons on why they are the better choice, however, the decision largely comes down to personal preference and budget.
Luxury vinyl is an affordable, durable and low maintenance option that is available in a wide range of styles, colours and patterns. It can mimic the look of real wood flooring, and with its water and scratch-resistance properties, it really is a great option for high-traffic areas and homes with pets or children.
On the other hand, real wood flooring has a timeless and elegant look that can elevate any home interior. It has a lifelong warranty, as well as the ability to sand and re-finish. This makes it a great investment for any home, especially as it can even increase your homes value.
Ultimately, the choice between the two  depends on what you are looking for, the amount you wish to spend and the requirements of the space. If you'd like additional guidance on choosing the right flooring, contact the team at Winnen's today.