Carpets are an integral part of a large number of homes. They add comfort, style and personality to any room. Natural carpets are a fantastic option and we're here to introduce you to some of the high-quality options from Crucial Trading.
When it comes to your home, it's all about the details, right down to the flooring. There are many flooring options to choose from, including carpet. However, this is just the tip of the iceberg. If you're shopping for a new carpet, you'll soon realise that there are several types. The main difference is the material that they are made from. These are mainly split into two categories – natural and synthetic.
Why choose natural carpets?
Natural carpets are made from bio-based materials such as wool, seagrass, sisal and coir. They have been growing in popularity following rising concerns about sustainability. Where some synthetic materials need things such as fossil fuels to be produced, natural materials can be renewable. This makes them a 'greener' option for your flooring.
Some other benefits include:
They are not see-through like some synthetic fibres. This means that it hides dirt well
They are stronger than some synthetic fibres
They can help balance out humidity
Some scientific research indicates that fibres like wool can even absorb and neutralise indoor odours
They have good sound insulation properties
They feel naturally warm and comfy
Natural fibres such as wool have residual fat which provides some natural protection against stains
Coir, which comes from coconut fibres, can also have antibacterial properties
Introducing Natural Carpets From Crucial Trading
Founded in London, Crucial Trading was set up to produce only natural floorcoverings, including natural carpets.  They are one of the UK's most loved flooring brands, having been trading for 35 years now. Each of their products uses the finest natural materials. With their beautiful weaves and innovative designs, they are some of the finest carpets around.
Let's take a look at some of their carpets:
Wool
Wool is probably one of the most popular natural carpet options. As a natural fibre, wool is hard-wearing, versatile, and naturally soft to touch. It has insulating properties and we think it's the most luxurious flooring choice that offers the most comfort.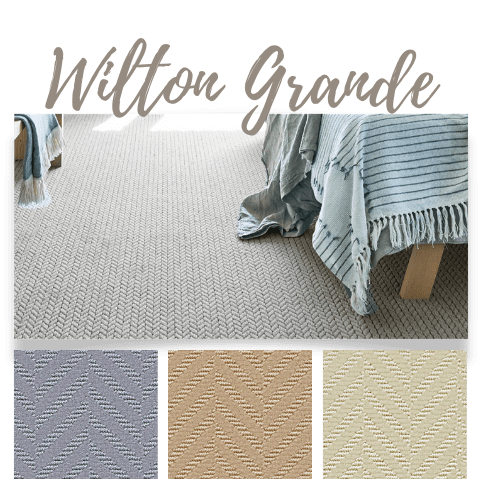 Sisal
Sisal was originally used to create strong twine. Crucial Trading now uses it to create exotic carpets with interesting patterns. Souring their sisal from Brazil, China and Tanzania, they strip and dry the plant for 30 days before crafting it into a luxurious floor covering.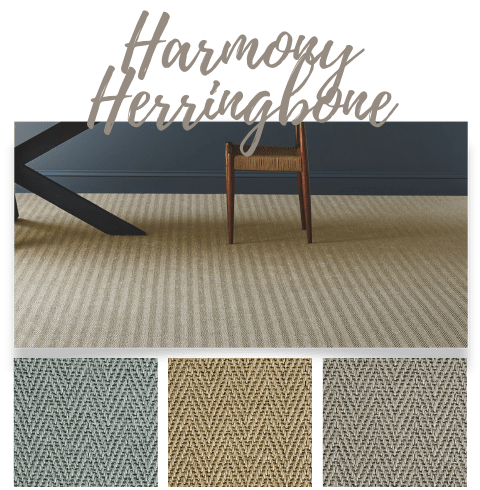 Coir
Produced using fibres from coconuts, coir creates classically natural-looking flooring. They source their coconuts from the shoreline of Kerala. These coconuts are then suspended in water for 10 days before being beaten to separate the fibres. These can then be transformed into inviting natural carpets.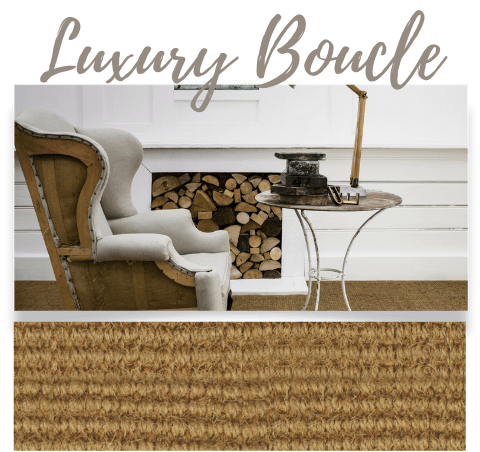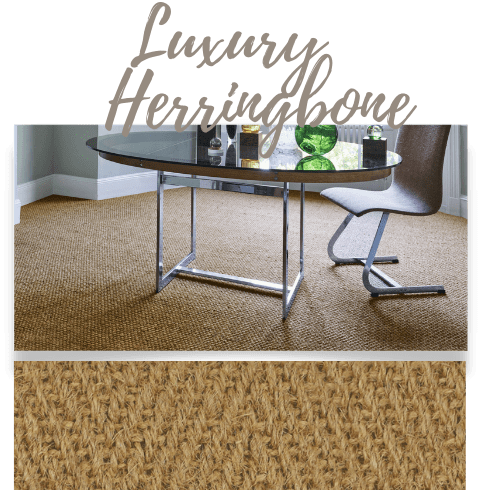 Seagrass
One of the sturdiest materials used for natural carpets, their seagrass is sourced from Vietnamese and Chinese plantations. It has to withstand all sorts of conditions before being turned into Crucial Trading's signature styles of weave.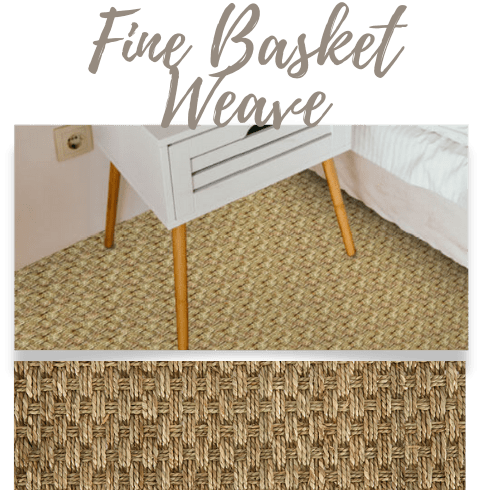 Looking after natural carpets
Due to being made from natural fibres, natural carpets need to be cared for properly. The way that you care for them differs from how you would look after a synthetic carpet. Crucial Trading has put together some maintenance tips to help you. These include:
Daily Care – Lightly cleaning them each day will stop dirt from being embedded. Surface dirt is easier to remove and can be done using a non-beater bar vacuum cleaner.
General Cleaning – At the very least, natural carpets should be given a thorough vacuum once a week.
Spillages – Accidents do happen. If there are any spillages, prompt action will minimise any staining. You can get cleaning kits specifically for natural carpets that will help you look after them.
For more information about looking after a natural carpet, Crucial Trading's Essential Guide to Natural Floorcoverings outlines tips for each specific material type.
How can we help?
As a well-respected local retailer, we can use our experience and expertise to help you find the perfect flooring for you. If you have a question or simply want to have a look in person at our Cheltenham showroom, you can use our easy online form to book your personal consultation. Whatever you need, we're confident that we can help!