Last month's blog explored the top interior design trends for 2023, and it hinted at the dramatic incline of more homes reflecting the owner's personal style. From colours, materials and accessories, it's important your home creates the perfect mood. The same can be said for your wallpaper choice!
There is so much to choose from, it can feel impossible to narrow it down to just one wallpaper, in this blog we will dive into what's on the rise in 2023 and which statement wallpapers will be taking centre stage in homes across the country!
Should I choose a 'Wallpaper Trend' for my home?
First, let's consider if following trends is the best option for your home design choices. Many of us are making more sustainable choices when it comes to our home interiors, and that includes choosing something that is timeless.
You might be surprised to learn that wallpaper trends move very slowly. This means that you may see a rise in popular design choices like jungle and tropical themes, but they remain popular and on-trend for many years. However, with sustainability in mind, it makes sense to look at some sustainable wallpaper brands.
Sustainable Wallpaper
Unfortunately, wallpaper is not recyclable, which is why the industry is heavily focused on other ways it can be sustainable and minimise its impact on the environment.
For example, Little Greene plants four trees for every tree used in the production of their wallpaper. Surface Print is a manufacturer of popular brands such as Graham & Brown, and Mini Moderns, and they are a 0% to landfill manufacturer. There are other sustainable wallpaper options available and with a quick online search and a bit of investigating, you will be able to find a brand that matches your style and morals.
1.    The Mural
Scenic landscape murals are the trend moving into 2023. They started to rise in popularity over the past year or so but it's making big waves this year. Panoramic murals have the magic ability to transport us to a different place. They add a wonderful dimension to large or small spaces and can even be placed on the ceiling!
Where homeowners are looking to keep a crisp minimalist look across their walls and furnishings, they may still want the dramatic statement that can be created by using mural wallpaper.
The beauty of the mural is its versatility, it can be bright, vibrant using contrasting colours, or calm, muted and contemporary.
2.    Retro Prints
Art Deco has made a return for 2023. The 70s style, retro prints are bringing big bold colours back into our homes. Large-scale geometrics using rich colours like orange, green and brown are likely to be popular this year.
Retro print wallpaper can be stylishly paired with similar on-trend pieces or used to perfectly complement a more modern scene. It's even likely you'll find these prints in the most unexpected places like kitchens and hallways – spaces you often presume will use more muted tones and patterns.
3.    Bespoke Designs
Perfectly matching your home to a Pinterest board is a thing of the past! This year it's all about your own personal flair, ensuring your home is a representation of you and your personality. This is where bespoke designed wallpaper will become more commonplace.
Graphic designers are sharing their ideas on Instagram, with their own bold prints and unique patterns. DIY is ever-increasing in popularity and people's desire to have something completely individual doesn't just apply to the upcycling and thrifting of vintage furniture.
Bespoke wallpaper is something you can embark on yourself or perhaps find a professional to design something completely personal for your home.
4.    Textured Effects
Thankfully we haven't returned to the time of popcorn ceilings, but creating the effect of texture on walls using wallpaper, is taking interior marketing by storm!
This can give your home the desired effect of using different materials inside the home on a lesser budget. Textured wallpaper gives you the freedom to introduce different textures from wood, linen, panelling or concrete.
5.    Bold and Colourful Prints
Bold and colourful prints will always have a place in our homes, often considered a more maximalist option, they are however, available in such a variety that there is bound to be something that takes your fancy!
Social Media has encouraged this rise in popularity for bold and colourful wallpapers, with the need to stand out and create stunning vision boards on the grid. That said, a showstopping print will drastically transform your space giving it plenty of personalities.
Another great benefit to choosing a colourful print is it gives you a much more varied colour palette to work from for the rest of your interiors.
6.    Large and Small Scale
A strong trend for wallpapers this year is large-scale prints. This design choice dominates space and draws people's attention. It can work especially well in rooms with high ceilings, large windows and minimalist interiors. You can go as bold as you like depending on your colour choice or keep it slightly muted with a more neutral colour palette.
Similarly, tiny prints are also popular for this year, creating the illusion of grandeur, making a small space like a bathroom or 'powder room', feel lovely and elegant.
7.    Tropical
It was big in 2020, inspired by the idea of bringing the 'outside, in' and it's continued to stay strong through into 2023. Tropical wallpaper prints are a fantastic way to add impact to a small room like a downstairs toilet, spare room or office. The bright colours and simple patterns spark positive emotions and add a spark to the space.
This trend is pure escapism by surrounding you with the vibrancy of a far-away tropical paradise!
8.    Moody Florals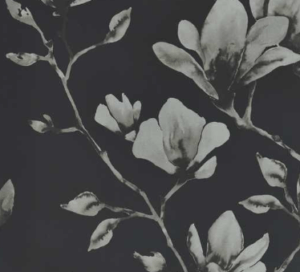 Florals will always be popular, there's such variety that we'd be surprised if there's not a single floral print out there that doesn't suit your style. A common misconception is that florals are often soft, and feminine with the use of pastel colours – resembling that of a summer meadow.
However, we can tell you that is not the case! Introducing moody florals, the dramatic, dark-toned trend of 2023. These daring and bold patterns instantly elevate any space, giving it depth and cosiness. The beauty of these moody florals is you can keep the dark colour choices for your paint and furnishings or choose to completely contract it with white and gold accents in your bathroom spaces.
9.    Sunset Hues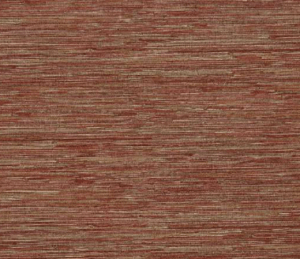 We mentioned it in our last blog, but sunset hues are setting the tone for 2023. Introducing wallpapers with beautiful oranges and shades of terracotta, giving you all the warmth of Southwestern landscapes.
It also creates an amazing opportunity for stunning colour contrasts by using furniture or accessories in a bright blue. This pairing works wonderfully in the retro prints we talked about earlier, whilst also feeling very modern and on-trend.
10. Candy Colours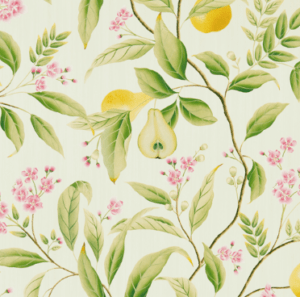 Maximalism is gaining great traction on social media, big, bright, candy colours are capturing the attention of many professional and amateur interior designers. It sparks fun and joy in the home, creating an instant space for happiness in the home.
Candy brights don't have to just be different shades of pink! By incorporating other colours like oranges, whites and purples you can create a sophisticated space and steer clear of something that appears like a doll's house (unless of course, that's your style!).
By teaming this colour scheme with crisp white woodwork and some natural materials you can keep it from being too overwhelming, especially if your spaces are relatively small.
We hope you have felt inspired reading through the top 10 wallpaper trends for 2023! If you're stuck on ideas and would like some advice for your home, or perhaps you'd like to browse some samples, call or visit the showroom today!